Drop us a line about your project
We will contact you within 24 business hours
We Respect Your Privacy! Your Details Will Never Be Shared With Anyone For Marketing Purposes.
We're Praised by CEOs, CTOs and CIOs
The deliverables consistently meet design specifications and requirements. Techstager always meets the partner's expectations and has been a true partner. they excel in their QA execution and always remain on the top of the project management. Flexibility is hallmark of their work.
Rafeal Turgman,
CEO, Keylime Technologies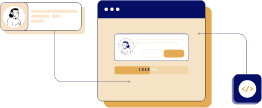 I want to talk to your experts in: